I found folders of swatches created on August 30. Hooray for acting ahead!
OPI's The "It" Color
was the second bottle of OPI that I ever purchased so it is special to me, as evidenced by the fact that it's about halfway empty. Or halfway full, whatever floats your boat. It's part of the Mod About Brights collection released in 2008.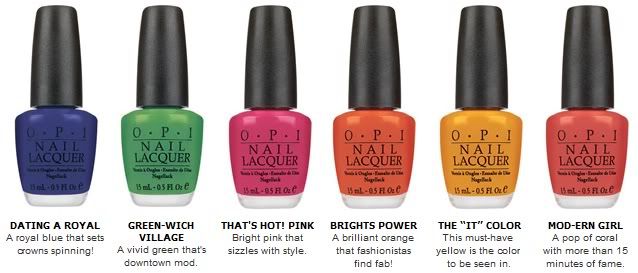 I want them all. But living where I live, where nothing's ever readily available, you learn to make do with what is.
indoor lighting, no flash
This is surprisingly a very flattering and not at all hard to wear shade of yellow. Application was a bit streaky but can be evened out with a third (generous) coat. Creme finishes are my favorite kind of polish, since they come in just about any color. Plus they're great for wearing alone. If you haven't noticed by now, I'm not such a big fan of nail art. The simpler ones I'm fine with, but stamping and freehand manis are not for me.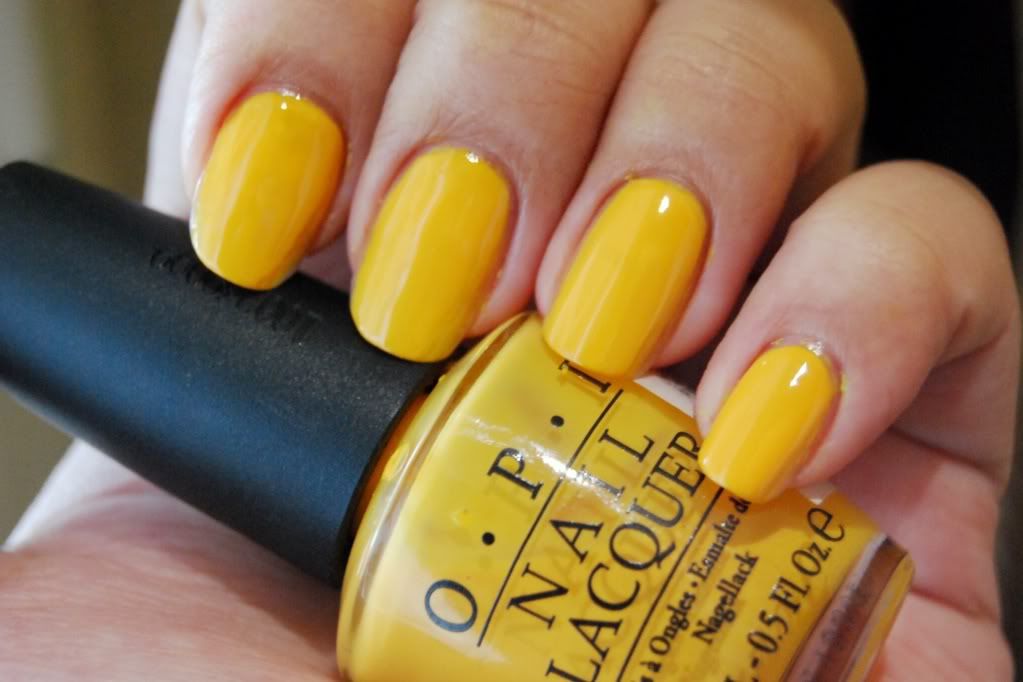 indirect sunlight, no flash
Are you in love yet? Normally yellow is a tricky color to wear but you got to admit, this one's not too bad.
I wish
Pantone
makes their own brand of nail polish in all of their colors. That would be awesome.
xo Nicia