Thankfully I have a few swatches that I saved up exactly for times like this. The pictures are not of the greatest quality but I think they'd have to do. This blog is in desperate need of revival, as a blogger once told me that the key to a successful blog is to post everyday. Such a big impossibility for someone like me, so I opt to blog on a weekly basis. More, if I'm not lazy. And when my nail grows back. And when I get a keyboard that actually works.
Anyway.
Orly Chica Boom is part of the Carnivale collection that was released in 2009. It has a jelly finish meaning it required three coats (or more, but in this case just three) to be opaque. It's the usual Orly formula, kind of hard to apply but gorgeous on the nails.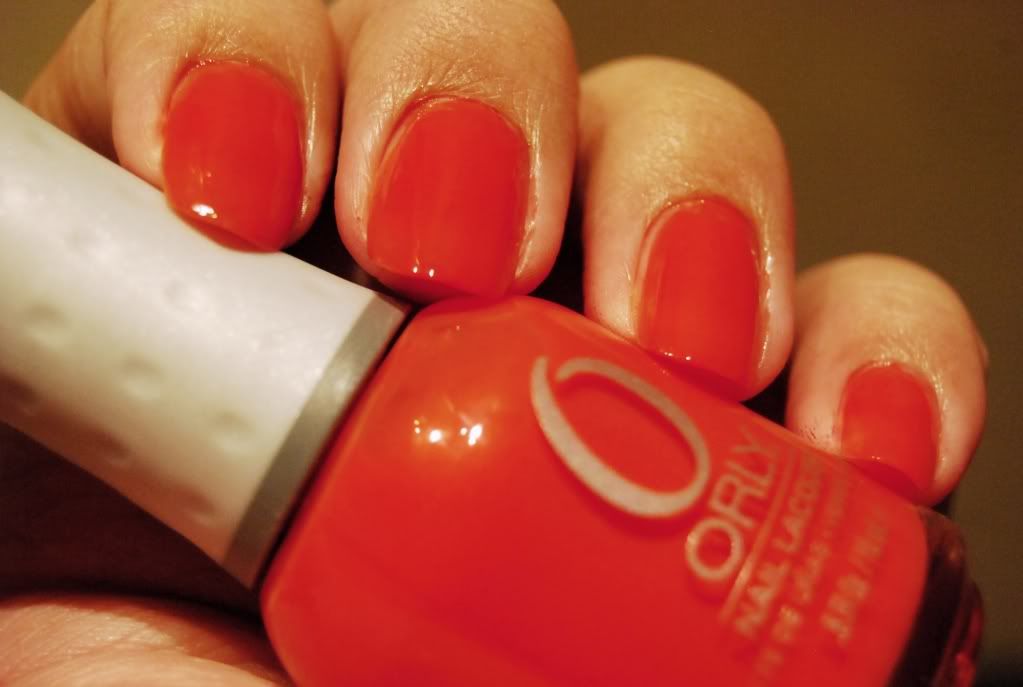 indoor lighting, no flash
I love it. Reminds me of juicy oranges for some reason. I'm not such a big fan of jelly finishes but I think I'm slowly warming up to them.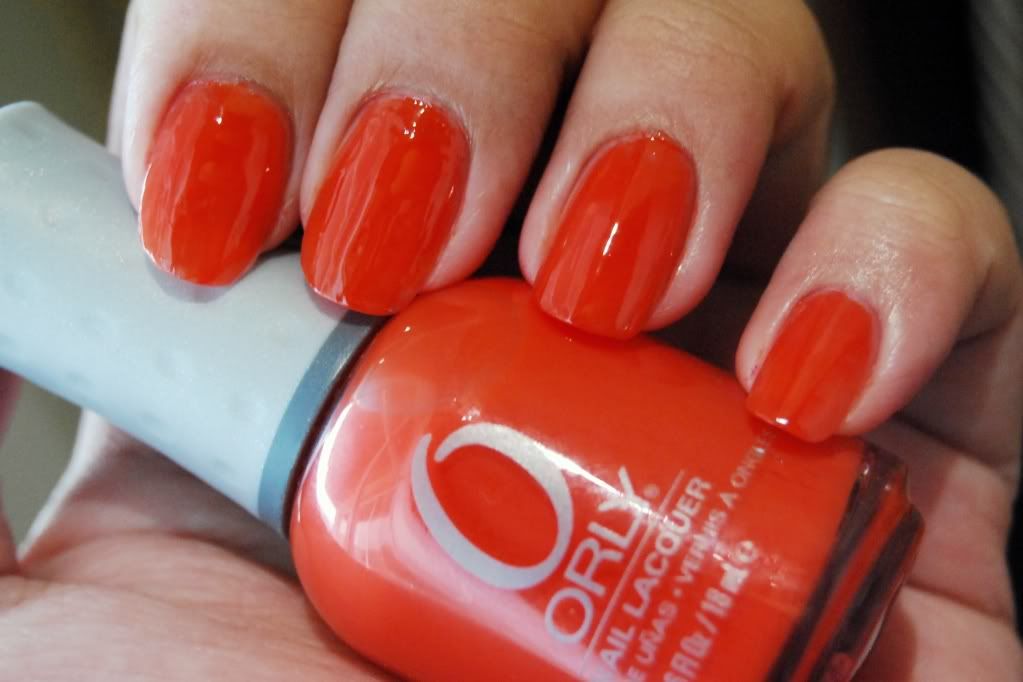 indirect sunlight
It's so glossy and cheerful without having to be too bright. Bright colors tend to be picky when it comes to lighting. You think your mani looks great when you first have it on but once you step into the next room it just looks wrong. Don't you just hate that?
I'll try to look for more swatches that I haven't posted. I'm pretty sure they're among the massive amount of folders conveniently called New Folder under another New Folder under another New Folder. Great.
Just great.
xo Nicia