I've only discovered the Korean brand
Etude House
a week ago while I was strolling around the mall. I was instantly drawn to the colorful nail polish selection that they have. What I'm wearing right now is PP007.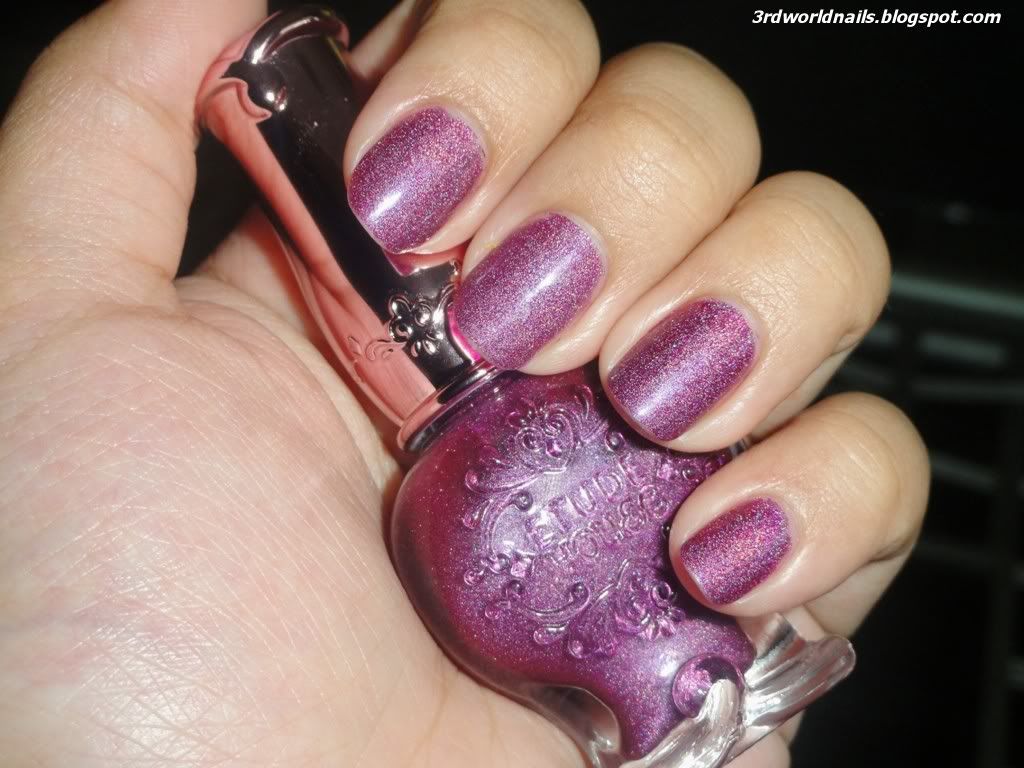 with flash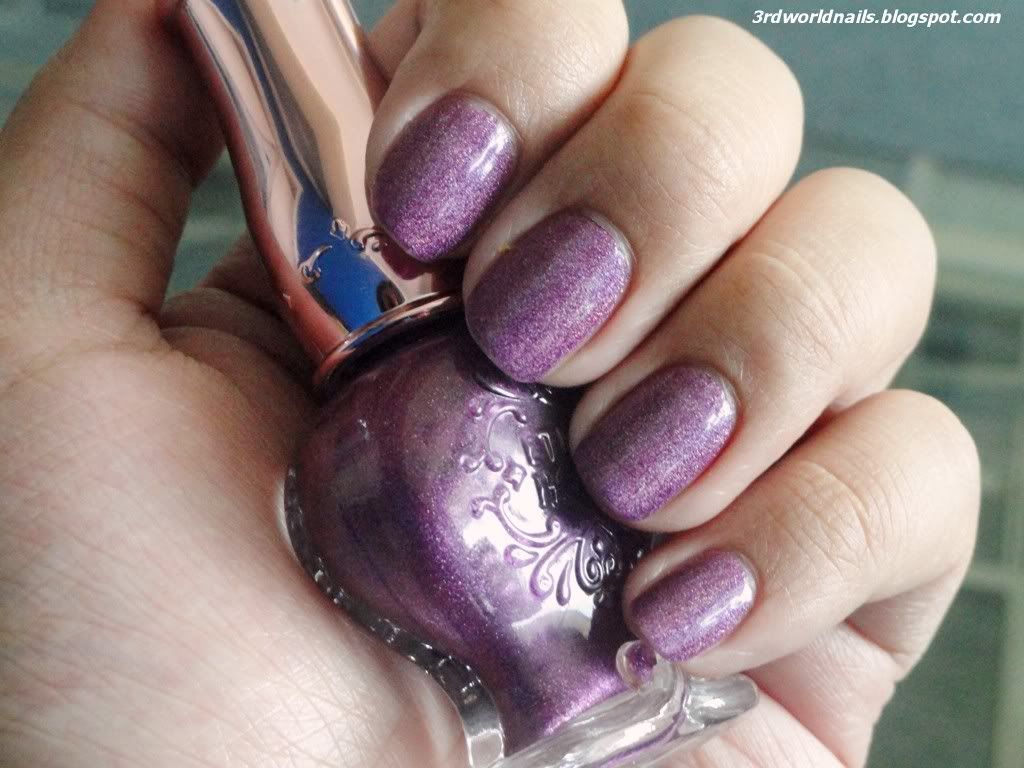 indoor
PP007
is a purple polish with scattered holo glitter with a smooth and glossy finish. I put on three coats but could have gotten away with just two. Would you believe that I took these pictures FIVE days after I painted my nails, with no top coat! Pretty impressive, right? You can see very minimal tipwear, but that could have been avoided with a good top coat (which I am still yet to find, suggestions at the comment box please). This color is really hard to photograph as it looks really blue in some pictures. It's a muted mauve purple, not that bright and looks pink in under some lights.
Don't you just love how cute that bottle is? I have a few more nail polish from that brand to swatch when I get tired of this mani. I doubt that would be anytime soon, though. It is gorgeous!
xo Nicia