I've been eyeing
Orly Green Apple
for a long time because it's a color I don't see very often. I just got it yesterday (along with Cashmere Cardigan) and couldn't wait to swatch it. Boy was I disappointed.
First, the brush is thin. Application was not easy at all. It doesn't help that second, the formula is also thin and streaky. See for yourself.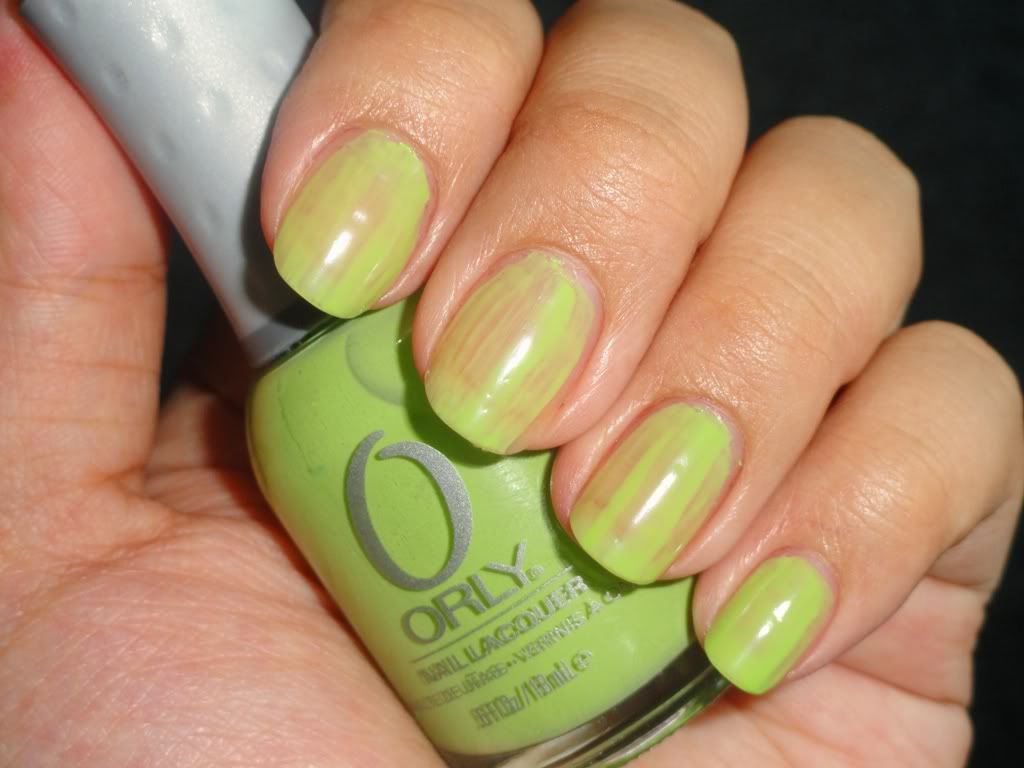 One coat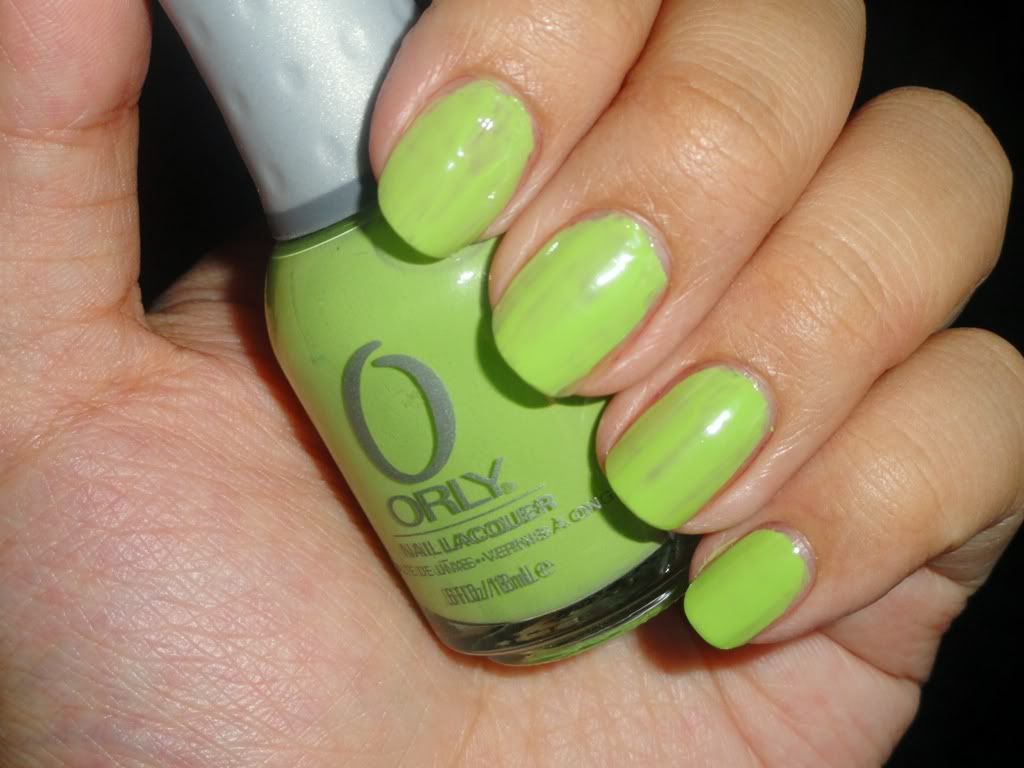 Two coats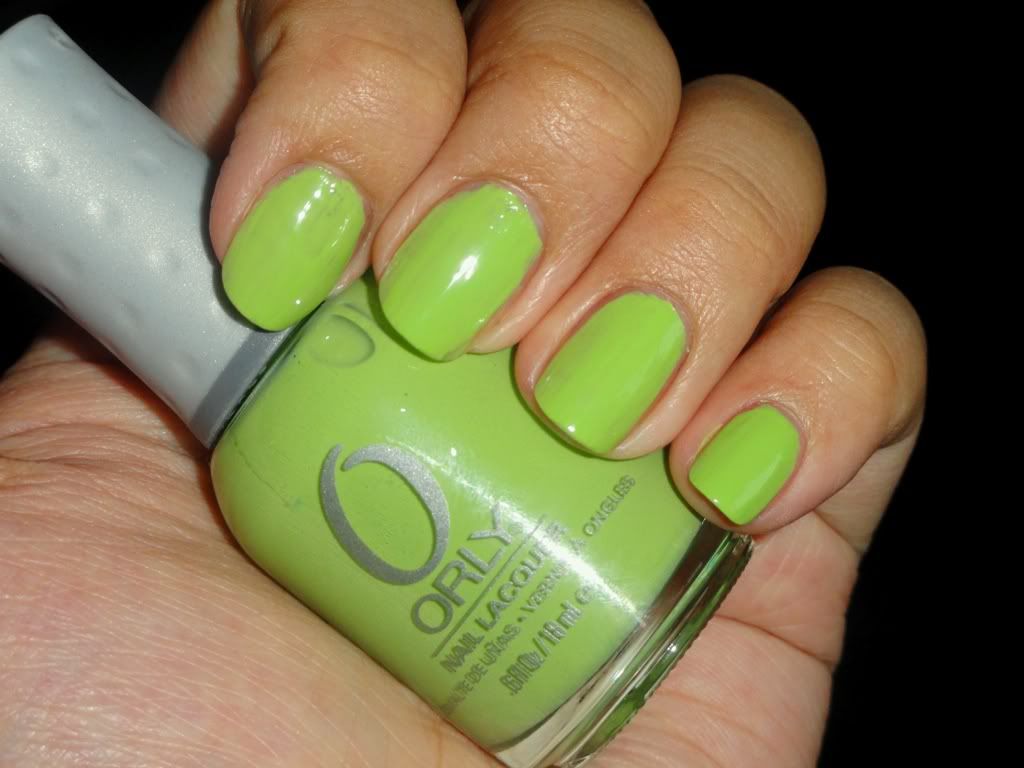 Three coats
At three coats there were still bald spots and I really didn't want to add another one because it was hard to even everything out with that thin brush. So I looked at my case for something that I can layer and saw an old polish from
The Face Shop in GR501
which alone would take about 28 coats to be opaque but is ace at layering.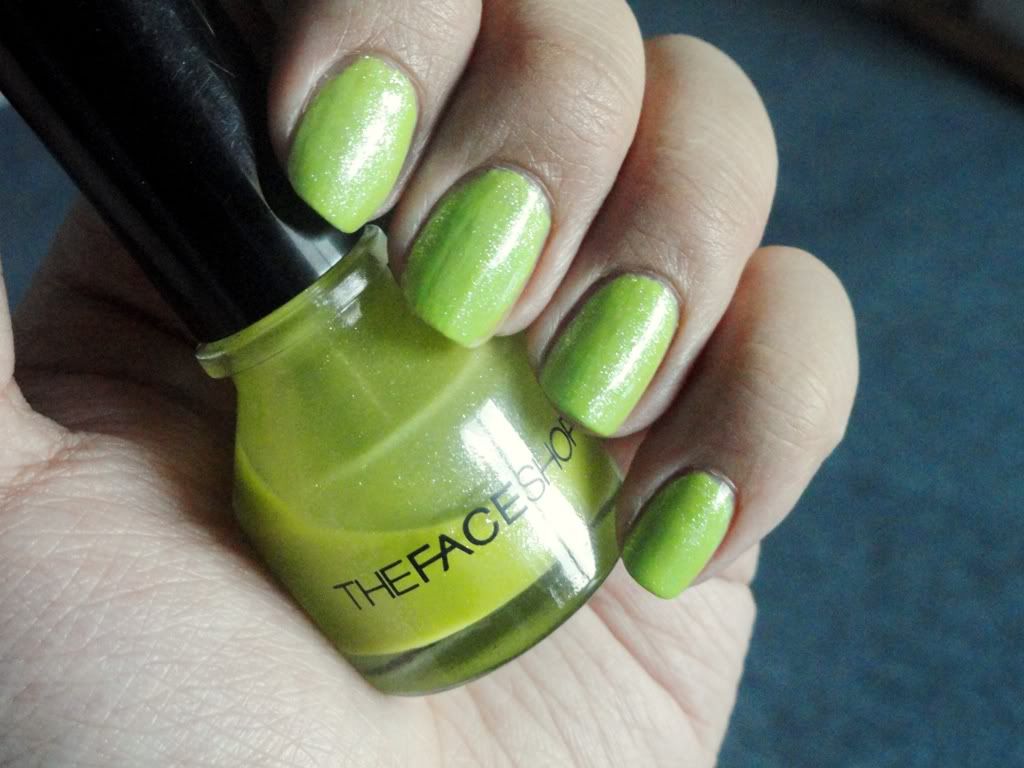 + one coat of GR501 indoors
with flash
I was still not satisfied, it was too bright to my liking. So I took out
Kleancolor Madly Matte
which is not the best matte topcoat in the market but is good enough for saturating down the colors a bit. One coat of that (and the brush in this one is perfect, just one stroke for each of my nail) and I'm pretty happy with the outcome.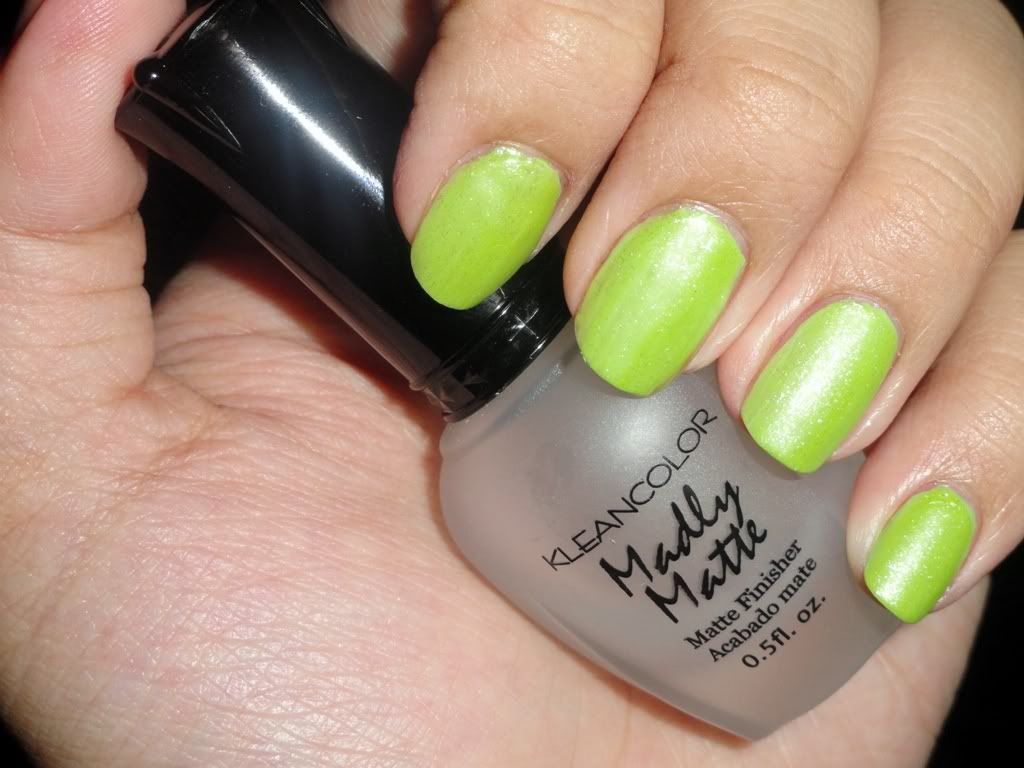 + one coat of Madly Matte
Yep, satisfied at last.
Let me know what you think.
xo Nicia